Floripa Datacenter

Did you know that Florianópolis Airport has a modern and complete datacenter structure, available for rent?
The datacenter was built following international standards for TIER-3 certification, having the capacity to support not only the operations of Zurich Airport Brasil, as well as hundreds of other customers and companies that are looking for cost reduction and an excellent IT structure. for colocation.
What are the benefits of colocation?
With modern infrastructure, high availability and high performance equipment, we guarantee our customers and their equipment a protected and suitable environment for mission-critical services.
In this way, Zurich Airport Brasil's IT team is responsible for maintaining the infrastructure, including energy, support, cooling, physical security, firefighting, in addition to ensuring the levels of availability and redundancy of all equipment.
As advantages for our customers, we highlight the full capacity to operate and manage assets, while the Zurich Airport Brasil IT team is available to offer advice and assistance whenever necessary.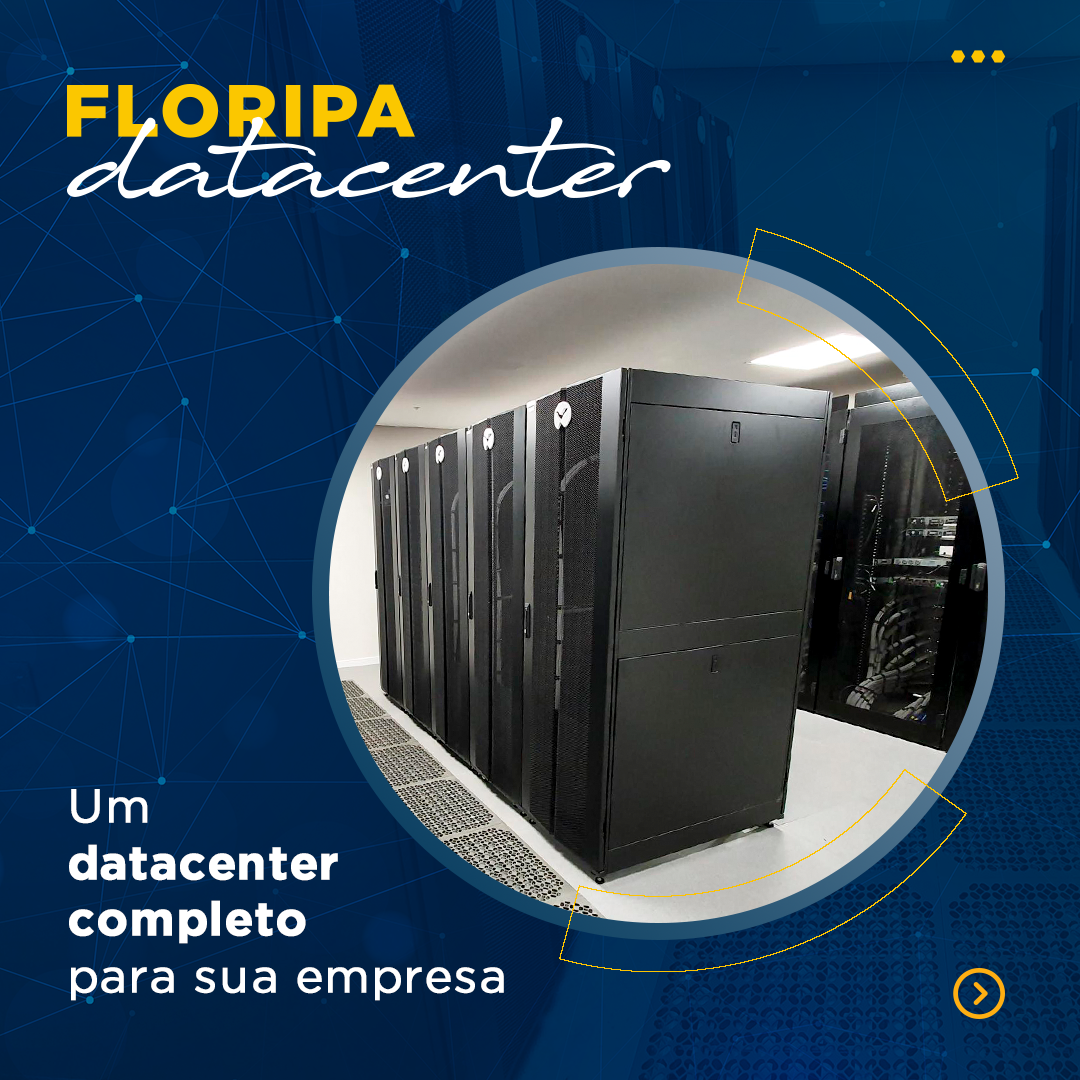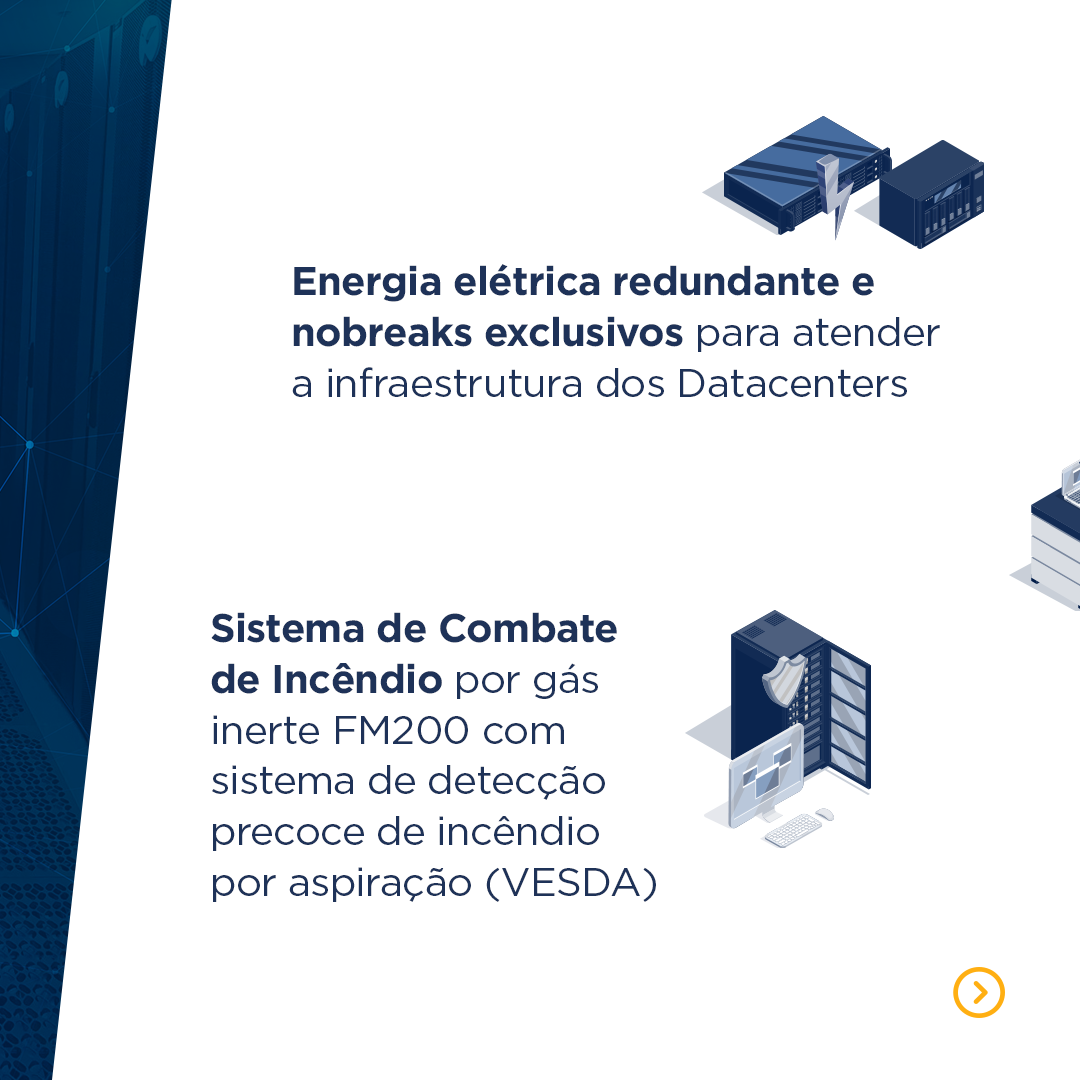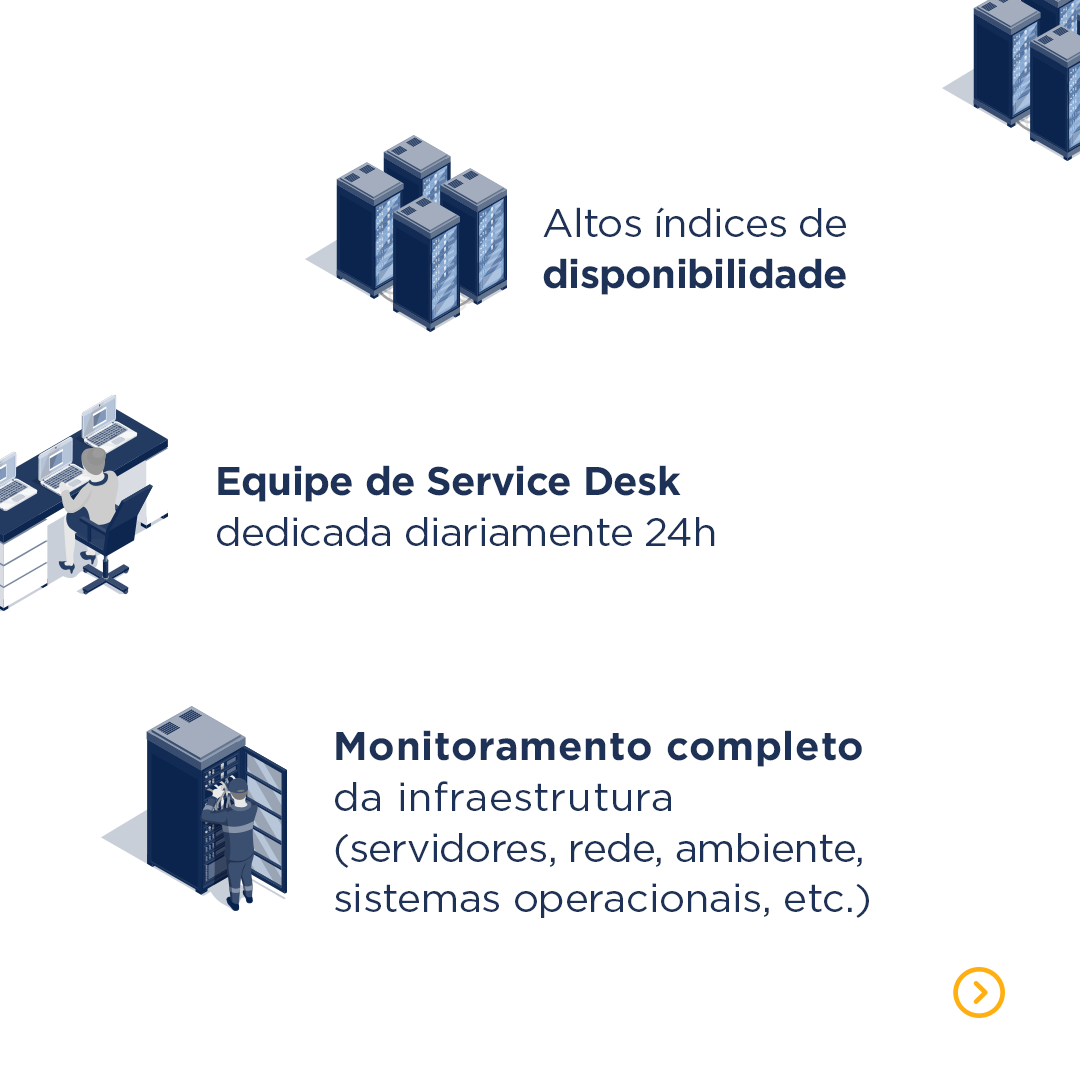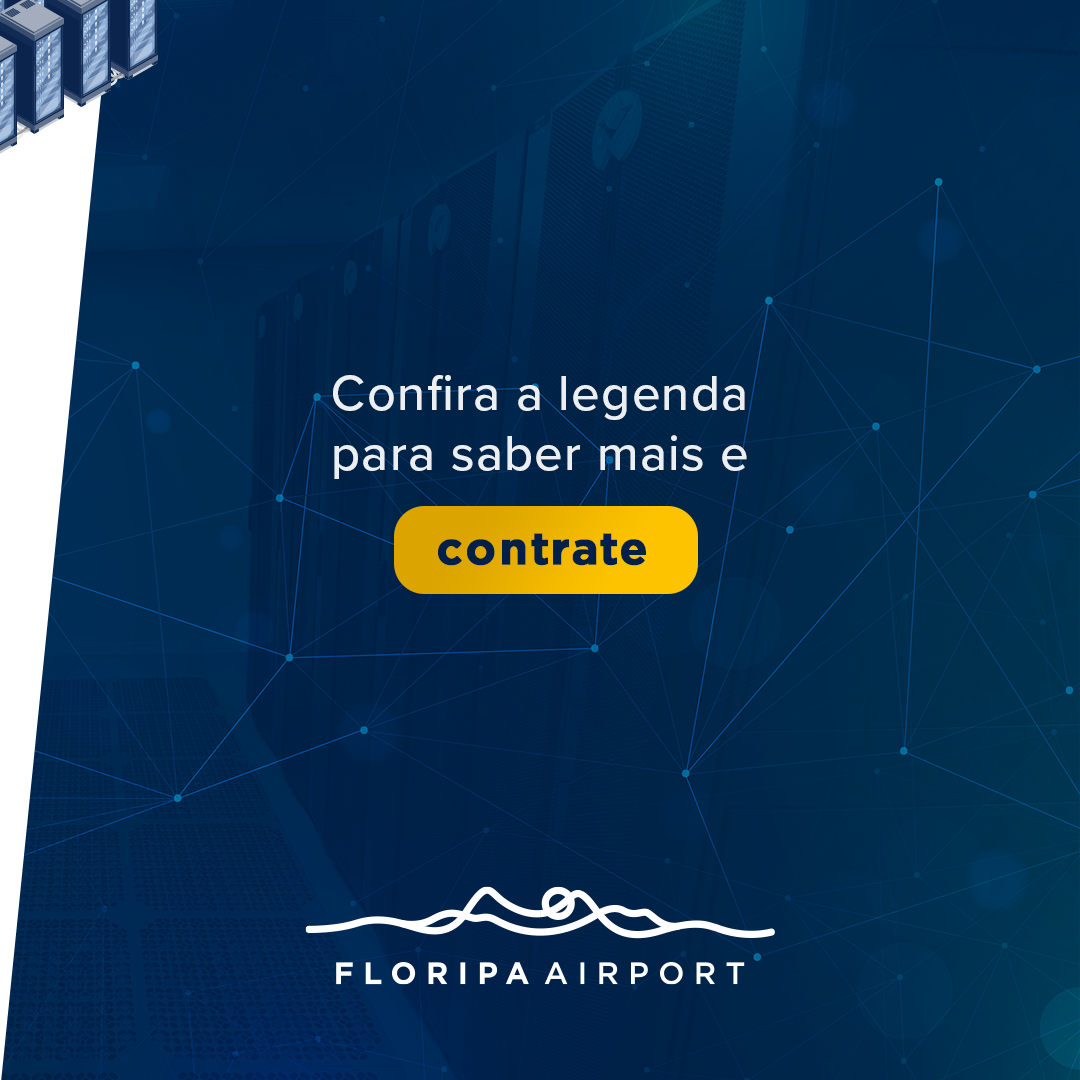 What makes us different?
Data Center with Tier3 standards;
Data Center inside the Island, low latency;
24-hour monitoring of the environment;
Redundant UPS System and Generator Park;
Scalability of growth;
Access control;
Uptime greater than 99,99%;
Dual approach guarantee for carrier links.
Contact Us: 48-99651-0104 | datacenter@zurichairportbrasil.com
For more information, contact us: