Zurich Airport Brasil has always believed in the logistical potential of its Cargo Terminals. In Florianópolis, it invested in infrastructure to make the Floripa Airport Cargo is a logistics hub in the South region. The Terminal is managed by the concessionaire itself and has already become a reference in the country.
In Macaé, the expansion of cargo handling is part of the project for the new airport complex, which will be delivered in 2023. In Vitória, the administration is carried out by the outsourced PACLOG, which follows the administration's guidelines. contact https://www.paclog.com.br/pt.
Currently, Florianópolis International Airport operates a weekly route between Miami and Florianópolis, with Latam Cargo, showing 100% regularity. The numbers prove an operational excellence never seen before by importers, with 80% of cargo released within 24 hours.
Discover some of the differences Floripa Airport Cargo
Approved runway for aircraft code "D" "E"
Total bonded area: 6541 m2

→

24 hour security
Service for 7 states in Brazil
Excellent value for money on air freight, no extra fees
Reduction in transit time;
Approved systems
Forklifts with a capacity of up to 7 tons
refrigerated rooms
Storage place for dangerous goods
Federal Revenue team at the customs area
Anvisa team in the customs area
MAPA team (Ministry of Agriculture, Livestock and Supply) in the customs area
Main segments operated by our International Cargo Terminal
Technology
Equipment
hospital doctors
Textile
Mechanical metal
Monthly moving weight (import)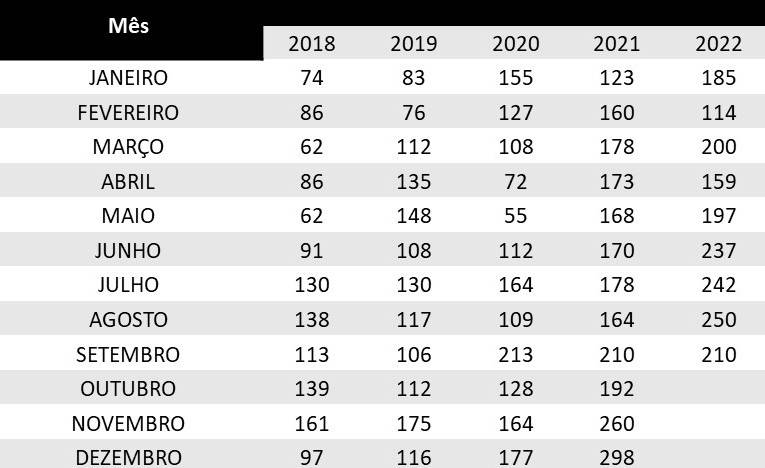 *In ton
Services
Provision of services / facilities (pallet assembly, loading and unloading, reporting, photos of the load, etc.)
Provision of services with cargo handling equipment
Hazardous and radioactive cargo storage
Storage and monitoring of products with controlled temperatures (15 to 22°, 2 to 8° and -18°)
Exclusive area for airlines to explore domestic cargo
Click here to talk to us.
operate with us
+55 48 3331.4091
davi.piza@zurichairportbrasil.com
armstron.cardoso@zurichairportbrasil.com

Cargo Terminal Customer Service Center
+55 48 3331.4092